home
services
about
press
contact us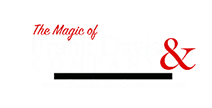 Customer service: (813) 473 -2769

Magic with YOU in Mind!
What makes the magic of Frank Davis & Company so unique? It's magic that is more about the audiences and their experiences than the performer. Frank's magic happens directly in the hands of his audiences, in their minds, using their names, and makes each of them feel valued and as though they are integral parts of each performance. Audiences are left feeling like they are part of the magic that takes place. Frank's audiences don't simply watch magic tricks; they have magical experiences.
book frank now!
"Engaging", "Personable" and "unforgetable!"
are just a few words that have been used by clients to describe their experience with Frank davis & company

Bookings are done on a first-come, first-served basis. Don't miss out!
get my copy!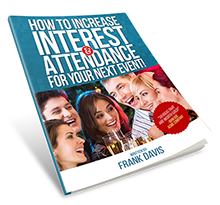 Looking to make your next event SPECTACULAR? Grab a copy of Frank's free e-book!
Interactive, close-up sleight-of-hand magic performed one-on-one for small groups.
Comedy Magic or Mentalism Shows perfect from groups of 50-500M
Have an, idea, message, lesson, goal or objective you want to communicate in an effective way? Use Magic!
don't let your date disappear! reserve your date now!
Tampa's best Magical ENtertainment!
Tampa and Central Florida's best resource for magic and variety entertainment. If you're searching for a high-class, professional magician to bring custom, personal, and elegant magic to your next event then look no further.
See the Magic of Frank Davis & Company live at your next event!t