home
services
about
press
contact us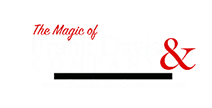 Customer service: (813) 473 -2769

What is "the Magic of Frank Davis & Company"?
"It's Personal: It's Magic with YOU in mind!"
Custom magic designed, created, and performed exclusively for you!
When asked what best describes his magic Frank Davis often replies with, "It's personal." He does this for two reasons: 1, it's funny (and who doesn't appreciate even a bit of verbal misdirection), and 2, because it speaks to a guiding principle of Frank's work. He makes every magic trick that he does as much about his audience's experience as the effect itself. So, in the case of his audiences, when he says, "It's personal.", he doesn't mean, "It's none of your business.", he means precisely the opposite, "It's EXACTLY your business; it has been designed, created, and performed specifically for YOU." It's magic with YOU in mind. Frank's goal is to create inherently personal memorable magical moments for each person who he engages. Whether his magic moves you to tears or hysterics he strives with each of the presentations he performs to compel you to never forget what you've seen or experienced.
In addition to Frank Davis, Frank Davis & Company, is home to some incredibly talented performers. The Frank Davis & Company, 'Company Girls' are some of the most beautiful and talented female variety performers in the entertainment industry.
Book your show now!
If David Copperfield is synonomous with large-scale Vegas shows and when you think of David Blaine you think of street magic or dangerous public displays, Frank Davis is synonymous with the best in high-class and extremely personalized magic.
Having toured the nation lecturing on the deceptive arts and performing magic Frank is now proud to call Tampa, Florida his home. With a range of education and training including a performance art doctorate and study with the Behavioral Science Unit at the FBI Academy in Quantico, VA, Frank has extensive expertise in the areas of human psychology, deception, and creating powerfully
compelling presentations.
When Frank isn't performing magic at public or private engagements he is in high-demand as a business and training consultant. Frank specializes in team building, loss prevention, deception awareness, and body language and facial expression interpretation.
Methodist University was so impressed with Frank's work in the field of human perception and understanding that they made his "Critical Thinking" presentations required education for their freshman students. Frank continues to be committed to his art and study. His focus with every presentation is to create personal, memorable, and impactful experiences for each member of his audience.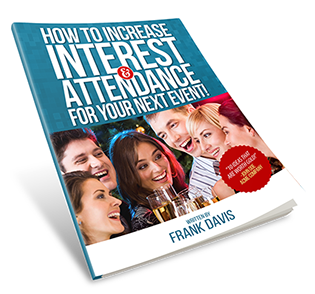 Make More Guests magically appear!
As a gift, just for visiting this site, Frank would like to offer you a FREE GIFT! Learn how to create more unique, personal, and memorable events with Frank's E-book, "How to Increase Interest and Attendance for Your Next Event"
Tampa's best Magical ENtertainment!
Tampa and Central Florida's best resource for magic and variety entertainment. If you're searching for a high-class, professional magician to bring custom, personal, and elegant magic to your next event then look no further.
See the Magic of Frank Davis & Company live at your next event!t